The Churn Project has been supporting vulnerable and marginalised people across the community in Cirencester and nearby villages since 2001.
Our aims are to reduce isolation and improve wellbeing, particularly for those who are lonely, at a point of crisis or transition in their lives, or experiencing poverty or mental health issues. Our vision is that all our residents are included and involved in their community, feel supported and valued and have the opportunity to achieve their potential. We support over 2000 people each year, focusing on older people, young vulnerable families and those who are unemployed or low skilled. We offer a mix of 1:1 support and group activities, catering to different interests and needs.
We work alongside our clients to help find practical solutions to the issues they face. People tell us that coming to the Churn helps improve their wellbeing and makes them feel less isolated.
We are proud of our relationships with the people we support and listen, respond and help to bring about positive change.
Sarah bourne
Chief Executive Officer
Sarah has recently been appointed Chief Executive Officer at The Churn Project, having previously been in charge of Family Services. She has worked with children and families for over 20 years in both the voluntary and statutory sector as project/social worker and as a manager.  Sarah is looking forward to developing the charity into the next stage of its growth. 
Erin Hughes
Fundraising Manager
Erin has worked across the charity sector, from a small local community choir to a large national charity. She works across all areas of fundraising including grant funding applications as well as relationships with corporate and community partners.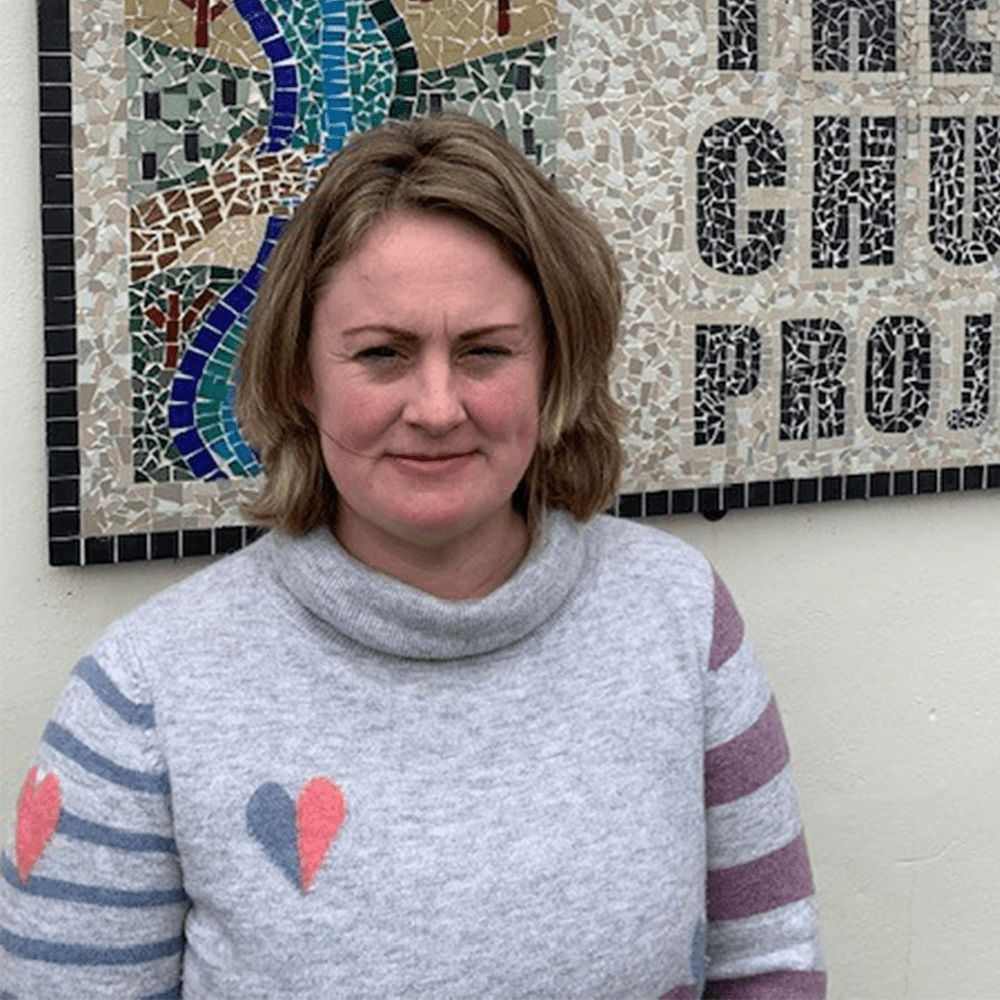 KATHRYN BELL
FINANCE OFFICER
Kathryn has had varied roles in finance including bookkeeper for Cheltenham Animal Shelter. Away from work she is busy with her young family and also owns a horse. 
Rachel Stainton
Family SERVICES COORDINATOR
Rachel is our Family Services Coordinator and has worked as a family support worker for many years, supporting families through our groups and individually. She is responsible for co-ordinating and running the New Baby New Life groups. Rachel initially trained as a nurse and midwife. Rachel is qualified to run some of our parenting programmes and is involved with organising trips and activities.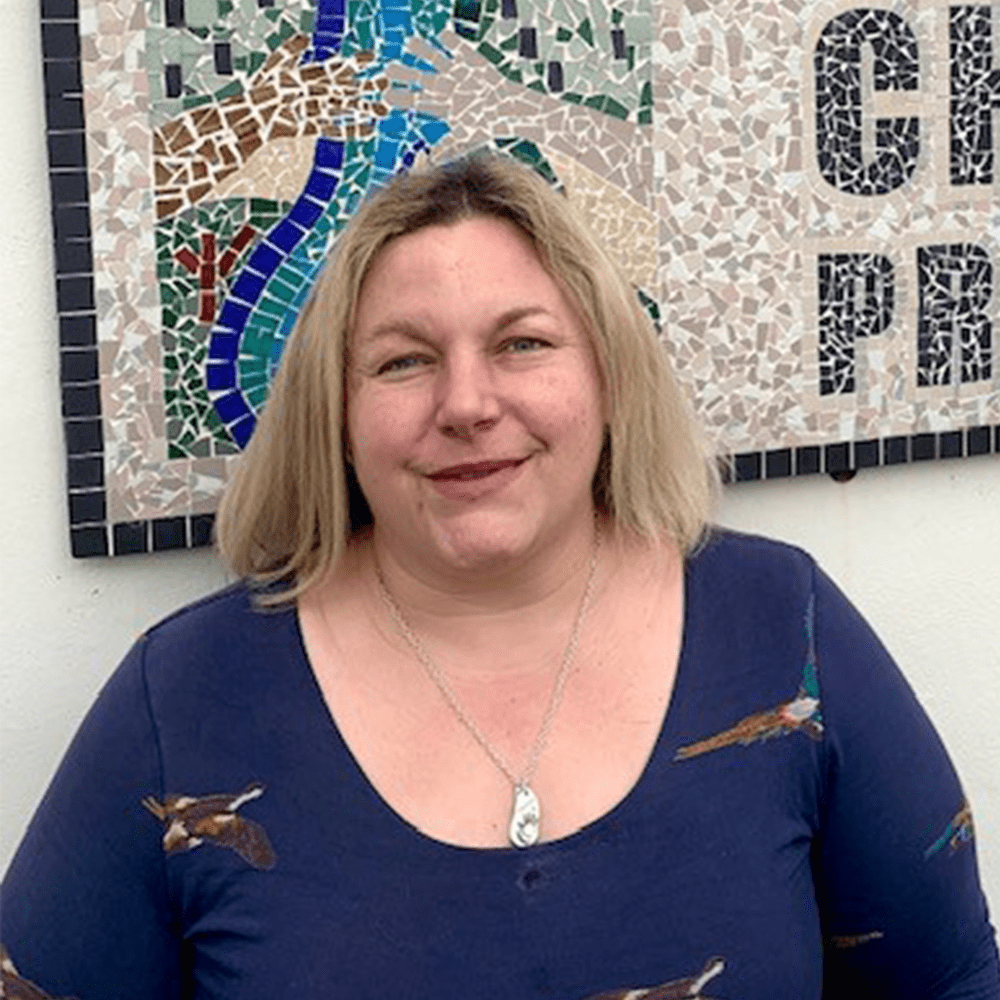 Michelle Bradburn
Engagement, Employment & Wellbeing Manager
Michelle is the Engagement, Employment and Wellbeing Manager supporting a team of four within The Churn Project. Michelle's focus is to ensure that everyone across Cirencester has access to information, advice and support to access services with a particular emphasis on low level mental health support, unemployment and reducing isolation.
Amanda Griffiths
EMPLOYMENT & SKILLS HUB OUTREACH wORKER
Amanda joined The Churn in 2014 having previously worked in a women's prison, Cirencester College, Stroud District Council, Info Buzz and Festival Arts. Her Employment & Skills role offers intensive support to people looking for work or to improve their employability skills. 
Andy Brachi  
mental health engagement Worker
Andy offers 1:1 support to people with a focus on mental wellbeing and connecting with their communities. He offers client led support, encouraging personal development and confidence building.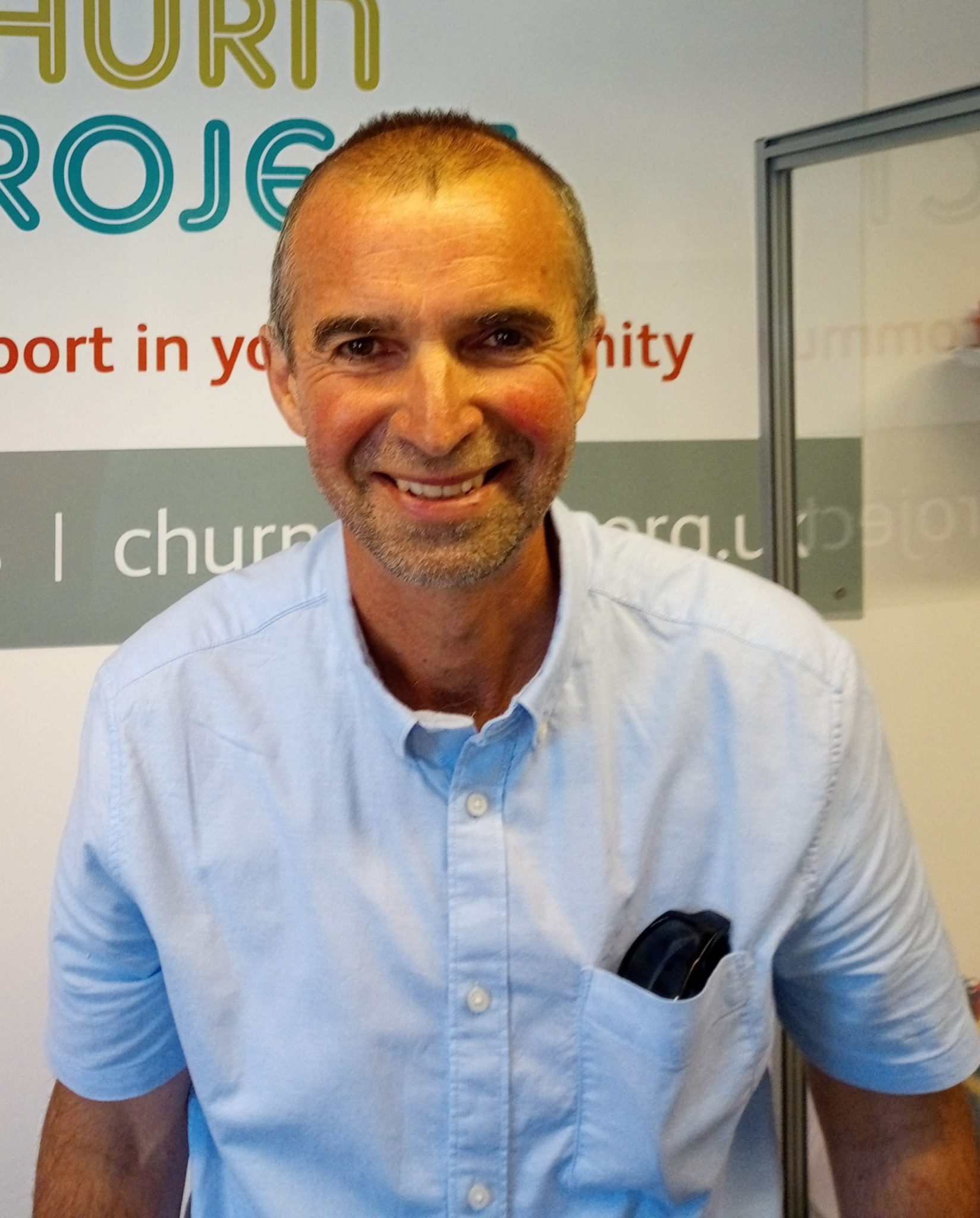 Graham Harris
Engagement Worker
Graham runs our Churn Men's & Community Sheds, Pawsitive Strides, Stitch, Knit & Natter and Chat & Connect groups which offer friendship, support and skill sharing. Graham is well known in Cirencester for establishing Signpost, a local charity working alongside homeless people.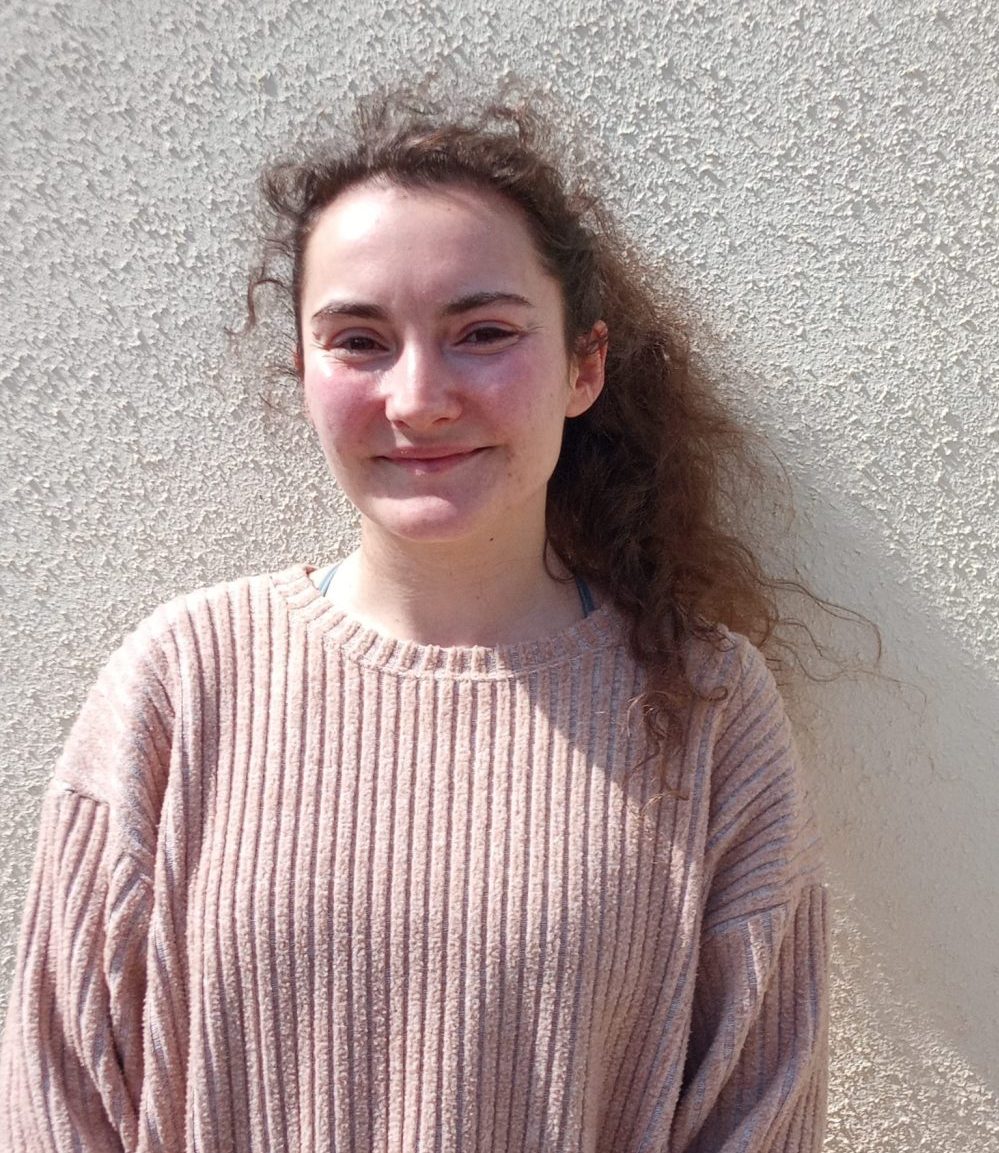 Laura Smith
child & family support worker
Laura joined us in 2023 as a Child & Family Support Worker. Her role involves providing stimulating play activities for babies and children under 5 years old in our weekly parent and child groups. Laura is part of the busy Family Services team, offering support to families and their children.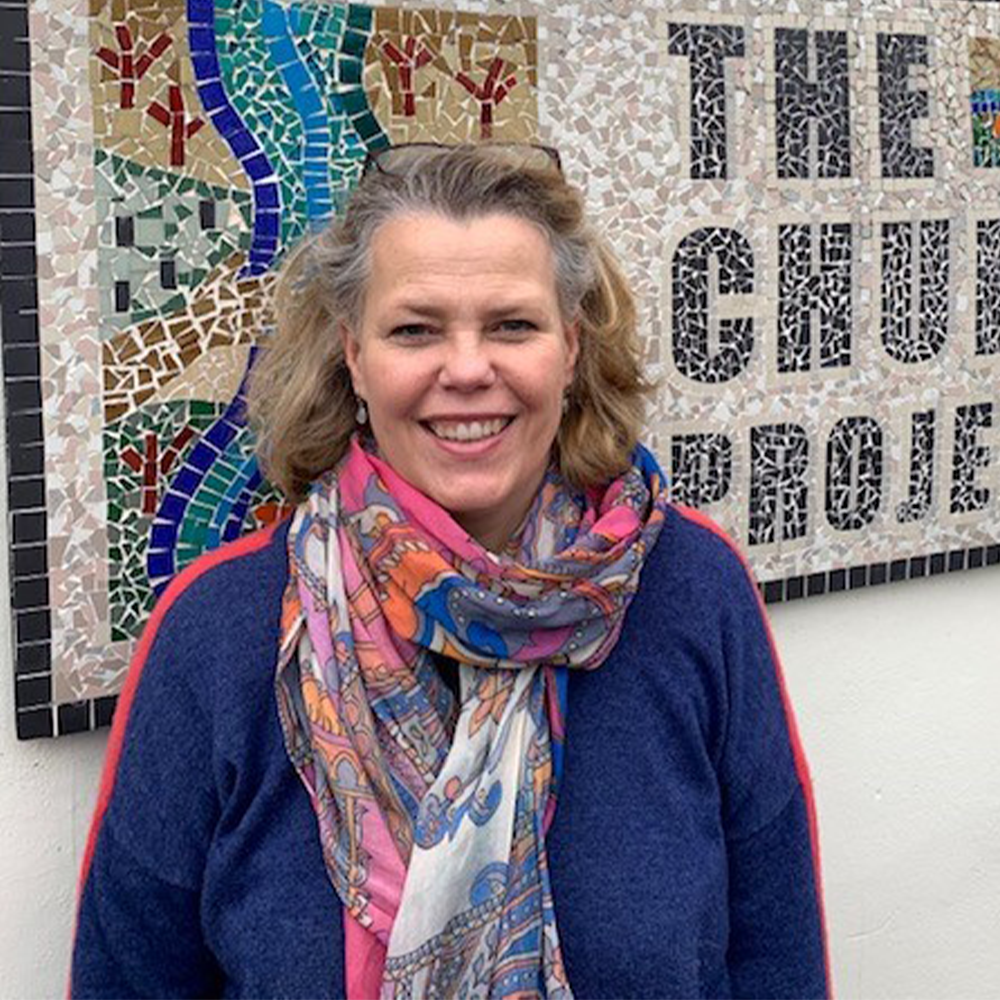 Julie Battishill
Volunteer Co-ordinator / Ageing Well Project Worker
Julie is our Volunteer Coordinator and Ageing Well Proejct Worker. She has worked as an Occupational Therapist and brings a wealth of experience to her work with people with memory issues. She also runs a business with her husband as well as being a very busy mum.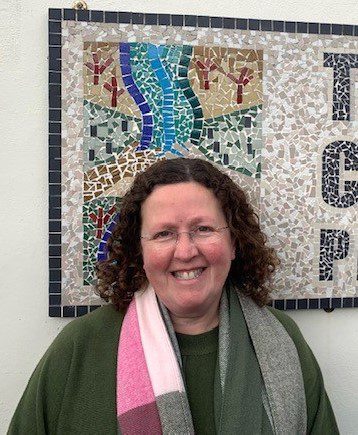 Jo Williams
Ageing Well Project Worker
Jo has been volunteering with the Churn for some time, and joined the team in 2021. Jo supports our Ageing Well groups including the Tuesday afternoon Friendship Café at Ashcroft Church and Sociable Stroll on Wednesday morning from Fentons Community Centre in South Cerney.
Sally Yoshigasaki
Employment & Skills Hub Outreach Worker
Sally is our Employment and Skills Hub Outreach worker in the North Cotswolds, focusing on helping people who are economically inactive to take steps forwards. She helps to run the Moreton-in-Marsh Job Club on Monday mornings and can support individuals in Stow, Bourton, Chipping Camden and Northleach. Before joining The Churn earlier this year, Sally worked as an English teacher in Japan. She's passionate about helping people to overcome challenges and to feel valued.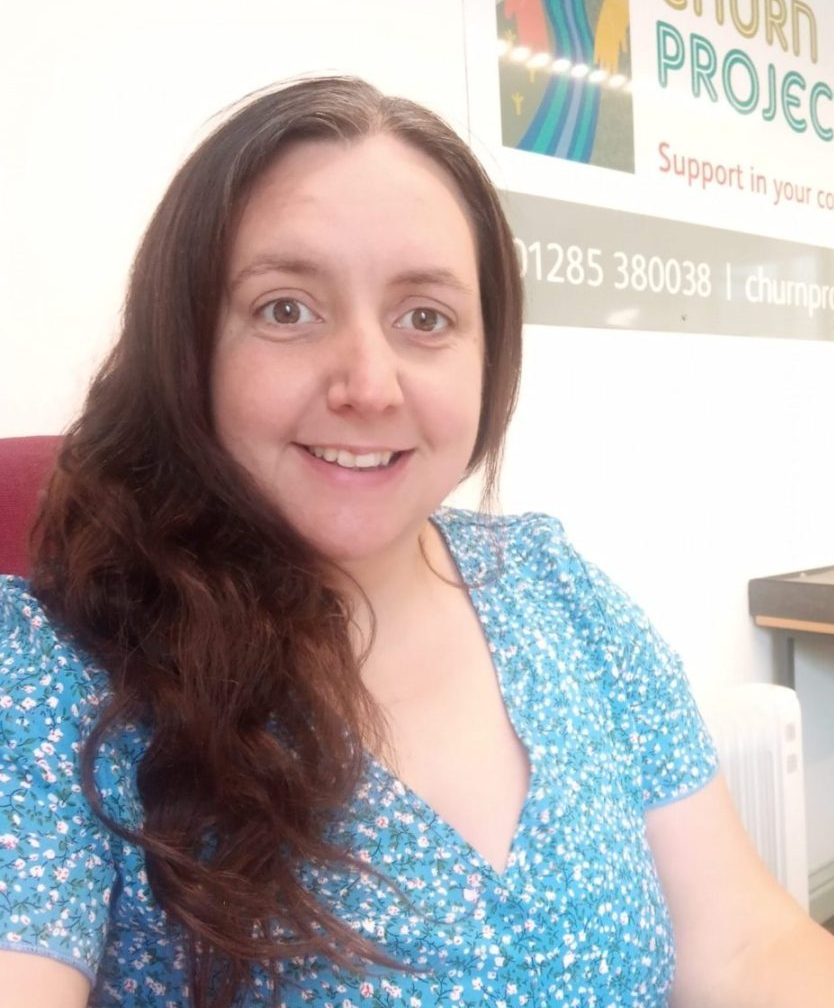 Frankie Russ
Administrator
Frankie joined the team in 2022 having previously been our social media volunteer.Frankie has a background in marketing and communications in the travel industry as well as charity work involving fundraising events. She is our first point of contact at The Churn and supports Linda, our Office Manager, and all teams with administrative duties.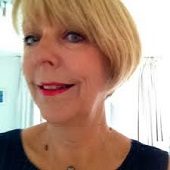 Rosemary recently took voluntary redundancy from Cotswold District Council where she worked for 16 years. Through various roles at CDC she has been involved with The Churn since its inception and has chaired the Supporters' Group since 2007. Becoming a Trustee means she can continue to support the work The Churn does.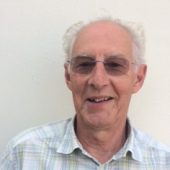 Robert Towill
Treasurer & Secretary
Robert joined Monahan's in Swindon as an articled clerk. He qualified as a chartered accountant in 1969 and then went to London to work for Deloitte's. In 1971 Robert & his family went to Kenya for 2 years. After a further spell with Deloitte's in the UK and a small accountancy practice in Devon he joined a large manufacturing company in Wiltshire. He held a number of Finance Director's roles in various industries, ending up as Finance Director and Joint Managing Director of a company making push back tractors for aircraft with a turnover of £20M and 125 employees. He and his wife, Janet, have 3 children and 8 grandchildren.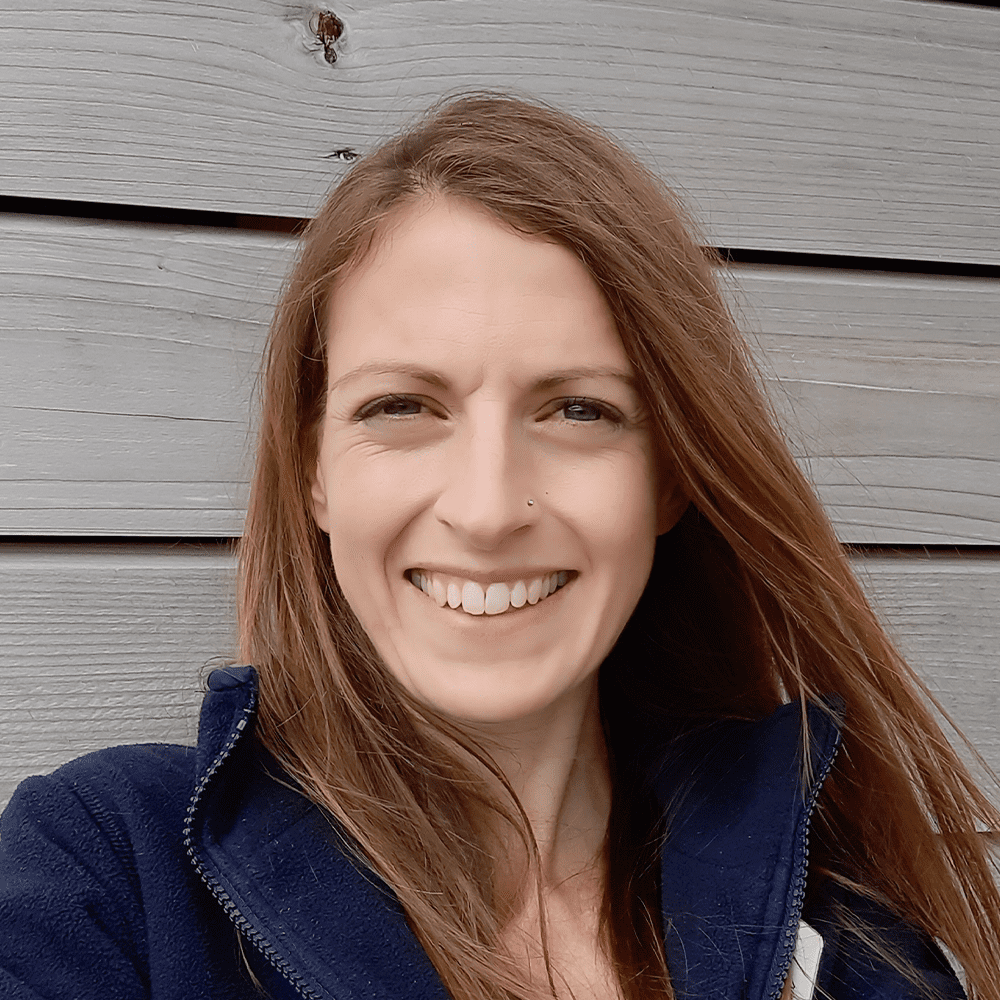 Fran is the Visitor Experience Manager at WWT Slimbridge Wetland Centre with an interesting background with the National Trust and museums. She volunteered for several years as a Listening Volunteer with the Samaritans and knows first hand the value of volunteering. Fran said "Volunteering for the Samaritans was a hugely rewarding experience. I felt that I was making a real difference to people's lives simply by being there to listen and understand, and saw my own confidence and wellbeing improve as a result'.  Fran is a local resident and is looking forward to her new role.
Shirley Alexander
Trustee
Shirley, who is married with 3 grown up children, has been involved with The Churn since its start, as a Town and District Councillor for Beeches ward. She served on the Supporters' group before becoming a Trustee. She is also a Director/Trustee of Cirencester Community Development Trust, The Bingham Library Trust and New Brewery Arts. She is a member of Soroptimist International Cirencester & District, an international women's organisation with General Consultative Status at the United Nations.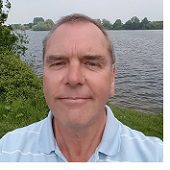 Dave retired as a senior education manager in 2014. For the last 23 years of his working life he was the Vice-Principal of Cirencester College, responsible for its academic function. He managed large teams of staff and large budgets, while continuing to teach and to develop the curriculum. Trade-unionism has always been an important part of Dave's professional life and he remains active in the Gloucestershire District of the National Education Union. Personal interests include sport and travel. Dave feels privileged in serving as a Trustee of the Churn Project which makes such an impact for good in our local community.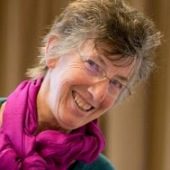 Prior to her retirement, Meg Blumsom worked with offenders as both a probation officer and latterly leading national projects on rehabilitation of offenders. Post retirement she has been involved in various community projects, aiming to make Cirencester a better place to live in. As a trustee she is keen to help the Churn maintain its important role in helping to develop and sustain our community.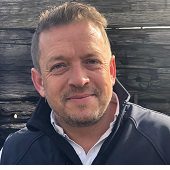 David Bellamy is Founder and CEO of Happiness Lab, a business dedicated to helping organisations to unlock the benefits of happiness at work. Happiness Lab's unique technology platform offers companies a totally different lens through which to view the day-to-day experiences of employees – and represents his first venture into the world of technology development and disruption. Prior to Happiness Lab, David spent 18 years as a management consultant working on projects associated with "every conceivable organisational challenge". His first book "Cultivating Organisational Happiness" published in 2018.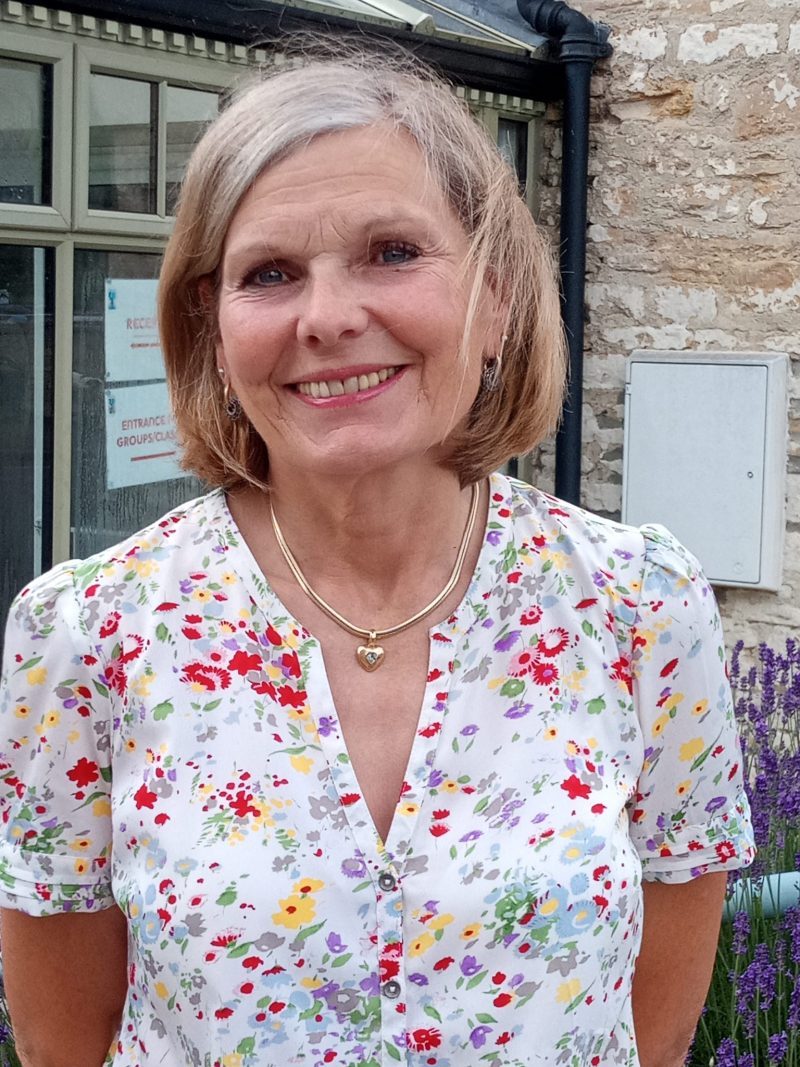 Cathey Groombridge
Trustee
Cathey is a retired Doctor having moved to Cirencester over 35 years ago to work as a GP. She retrained as a Psychiatrist with a special interest in Older people and treatments for dementia and was the lead Consultant for the Memory Assessment Services in Gloucestershire until her retirement. Along the way she also worked as a medical journalist and medico legal adviser. She is passionate about living well into later life and is looking forward to being involved with the Churn and supporting the great work that goes on.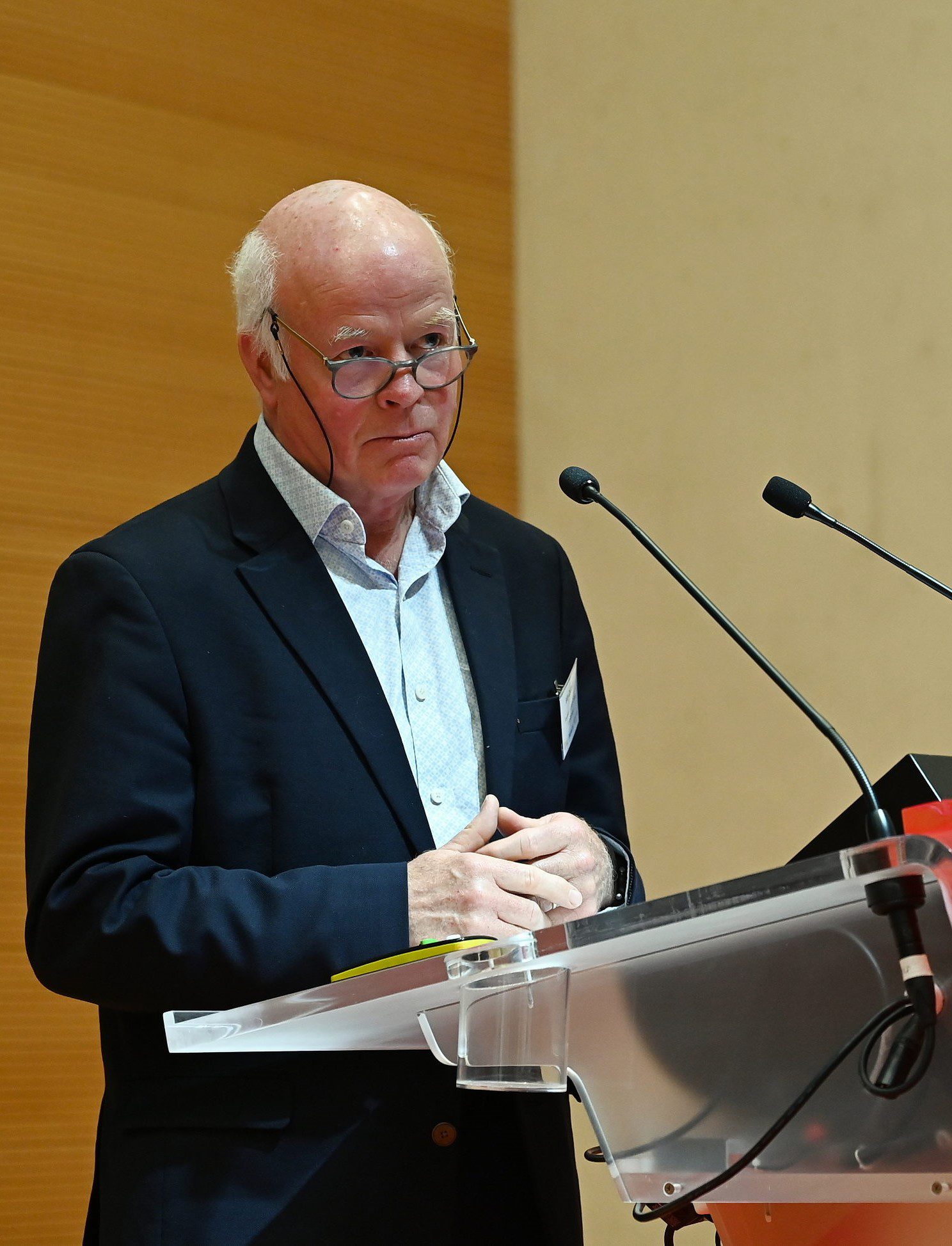 Billy recently retired from over two decades in international development focused on urban poverty, acting as Director of Cities Alliance, which was hosted by the World Bank and UN respectively in Washington DC and then Brussels. Previously Billy was a staff member for the African National Congress during the transition from apartheid in his native South Africa. In 1994, he was appointed Director General of Housing in the Government of National Unity, after which he briefly served as Director of Housing in Cape Town.  He was recently elected Chair of the Cirencester Community Development Trust (CCDT).
Hours of work: 16 hours per week Salary: £24,492 FTE (£10,591.36 actual) Place of work: Cirencester Office Reporting to: CEO We are seeking a dynamic and proactive Volunteer Coordinator to lead our volunteering offer. At the Churn Project, volunteers...
read more
Information provided is covered by General Data Protection Regulation (GDPR) 2018 and will remain confidential unless you give us clear permission for the information to be shared. However, we do not need your consent to share information if there a lawful basis to do so, such as where safety may be at risk, including safeguarding.
Inclusive statement: We are committed to providing equality of opportunity for all irrespective of age, disability, sex or sexual orientation, gender identity, gender reassignment, marriage or civil partnership, race, colour, nationality, ethnic or national origin, religion or belief, pregnancy or maternity, caring responsibility or economic hardship. We will make whatever reasonable adjustments we can to enable everyone to take part.